Prostate Plus 350mg
Weight : 350mg
Natural Elixirs Prostate Formula enriched with Saw Palmetto & Phyta Tongkat Ali extracts is an advanced formulation for men! Nowadays, prostate health issue is one of the major concerns for men. Prostate problems may increase due to several factors, so it's important for men of all ages to take prostate health seriously. Natural Elixirs Prostate is made of pure ingredients such as Serenoa Repens and Eurycoma Longifolia extracts that help you maintain a healthy prostate.
Potential benefits of Natural Elixirs Prostate Plus Formula include:
Keeps prostate function in balance
Reduces urinary urges
More complete bladder emptying
Improves free testosterone
Elevates mood & stamina
Improves muscle tone
Our 100% Original Prostate Plus Formula provides a gentle, traditional approach to prostate health. This comprehensive prostate formula captures the natural prostate-protective compounds present in nature to help you maintain a healthy prostate.
All our products are formulated with 100% natural ingredients, so you don't have to worry about any side effects. They are highly safe to consume, GMP quality-assured, and chemical free. Order now.
RM99.00
Availability : In Stock
Benefits
Men's Health – 60 Capsules.
Helps Support Health and Prostate Function
Helps Maintains Normal Urinary Health
Helps Promote Hormone Metabolism
Natural Testosterone Booster
Physta-Patented Tongkat Ali Extracts
Natural Elixirs' Saw Palmetto contains pure standardized extract guaranteed to supply 45% – 50% Saw Palmetto fatty acids and beneficial plant sterols. It also consists of the highest quality patented Tongkat Ali Extracts in the marketplace today.
Helps support the healthy function of the prostate gland and urinary tract. Combined uniquely with our patented Phyta Tongkat Ali herbs, it boosts overall energy levels, promotes free testosterone, elevates mood, and stamina, improves muscle tone, and also helps to improve vitality.
Ingredients
Each 350mg vegetable capsule contains : Serenoa Repens (Saw Palmetto) Extract, Eurycoma Longifolia (Tongkat Ali) Extract, Filler
How To Use
Adult : 1 capsule after breakfast and 1 capsule after dinner.
Caution : This is traditional medicine. Before you use it, consult with a healthcare practitioner if you are taking medication, have a medical condition, or planning any medical procedure. You can discontinue and talk to a healthcare practitioner if any adverse reaction occurs. Do not exceed recommended use.
Reviews (0)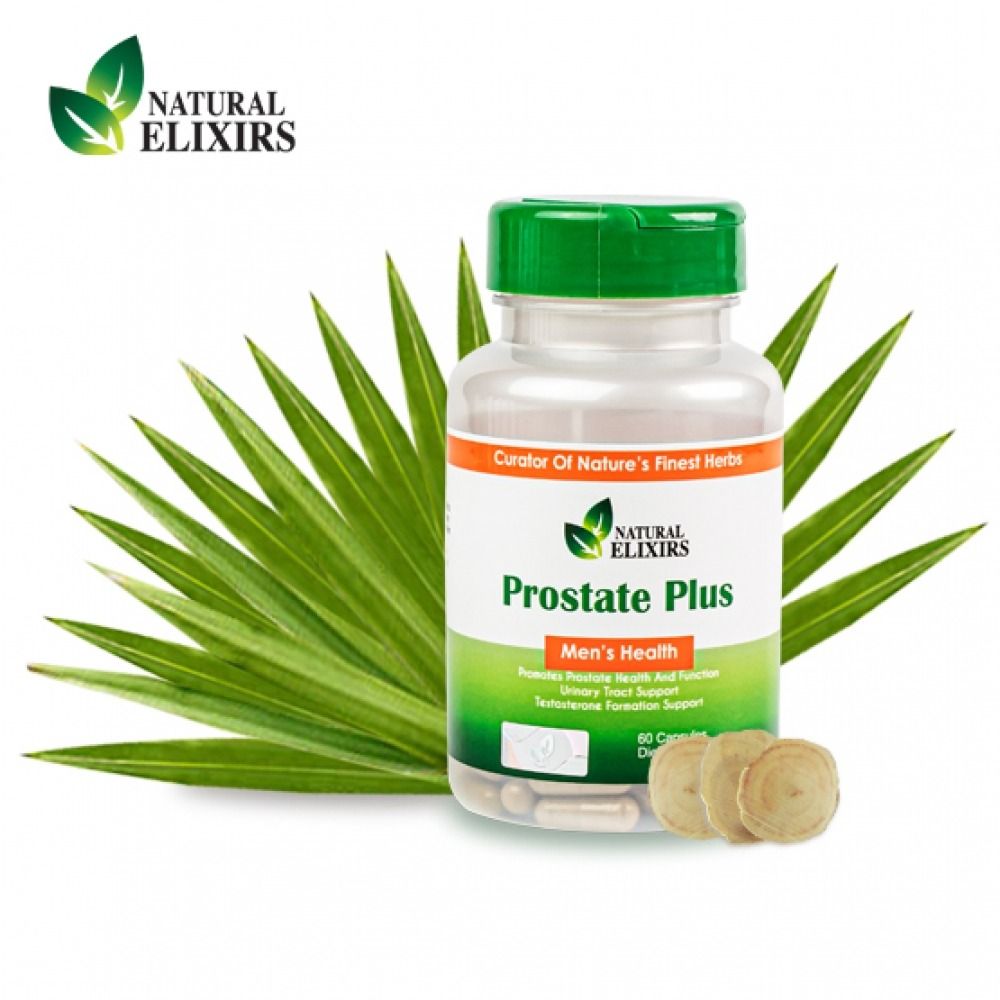 FAQ
What makes Natural Elixir's Prostate Plus different?
Natural Elixirs Prostate Plus is formulated with Phyta Tongkat Ali extracts and Saw Palmetto extracts.
So, what else makes us different?
There's many areas here :
a) We are a legitimate company and have been in the herbal supplements industry since 2007. Apart from this, Natural Elixirs is also an established manufacturer, medical distributors company, and importer and exporter of herbs.
b) We have been in the fore-front of herbal traditional medicines since 2007 and have participated in many of the herbal researches in Malaysia and internationally.
c) We proudly created some of the best known products internationally.
d) Natural herbs is at the core of our business.
e) We are 100% committed to all our customers. We will continue thriving in enhancing our reach so we can take care of you.
f) Being manufacturers and having market access to the best herbs, we are continuously committed to delivering them to you at an affordable price.
How many capsules are in one bottle of Prostate Plus ?
Each bottle of Prostate plus contains 60 capsules .
What are the benefits of Prostate Plus ?
Prostate Plus helps boost testosterone production, increases energy levels, improves prostate functions, reduce urinary urges and promotes more complete bladder emptying.
What is the recommended dosage for Prostate Plus ?
Twice daily. One capsule in the morning and one capsule after dinner.
How long does it take to work?
Performance vary from individual to individual but results can be usually experienced within the first week of consumption . Noticeable differences can be felt within the first month of usage.
What are the key ingredients of Prostate Plus ?
Prostate Plus contains the following herbs in each capsule:
i) Saw Palmetto extract
ii)Patented Phyta Tongkat Ali extract
What if I'm not satisfied with the product?
Simple. Return it for a full money back guarantee.
Should I take Prostate Plus if I'm on medication?
We strongly recommend to consult your healthcare practitioner before commencing usage of any herbal supplements.
How much does shipping cost ?
We ship internationally for a flat rate of $20. Shipping is free for orders above $200. However, destinations that are a little more remote will incur an additional charge. Our service representatives will be in touch when this happens.